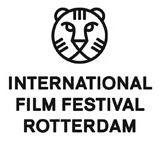 In the first international presentation of his moving image works, Imai Norio's films, videos and installation will showcase an artist that defined a generation of Japanese contemporary art. Beginning his career as the youngest member of Osaka-based art collective Gutai, Imai's works in slides, film and video between 1960-1980s shows him testing the limits of each medium through playful misuse. Severed Film (1972) involves discarded 16mm film dumped on the floor and placed inside a slide projector, calling attention to the materiality of film both as object and projected image. The discarded film spliced together will be shown as the found footage film Jointed Film (1973), the subjects of which ranging from samurais to local news in a random assortment of images. At a time where most images are compressed onto digital screens, Imai's hands-on relation to the image apparatus presents a timely counterpoint to the age of swipe and scroll.
The exhibition and screening is presented as part of the Regained section at International Film Festival Rotterdam, and is presented in collaboration with Axel Vervoordt Gallery, Art Court Gallery and BOZAR.
Curated by Julian Ross.
-
* Sunday 29 January at 18:00
Time Severed, Jointed and Stretched
A rare one-off screening of Imai Norio's film and video works, Imai Norio: Time Severed, Jointed and Stretched, will take place during the exhibition period and will be proceeded by a conversation on the pioneering artist between Xavier García Bardón (BOZAR), Julian Ross (IFFR) and Takako Kondo (Leiden University).
En (Circle) (1967, 3 min, 16mm)
Floor (1972, 3 min, 16mm)
Jointed Film (1973, 20 min, 16mm)
On Air (1980, 21 min, digital)
Pizza Time (1983, 10 min, digital)
Time in Square (1984, 9 min, digital)