Jaime Levinas
PINPIN: La Galeria
/
Livia Huang
More Happiness Inside
03.06 - 03.07.2021
---
Jaime Levinas, Pasteur y Sarmiento, film still from audiovisual installation PINPIN: La Galeria, 2021, Netherlands/ Argentina/ USA
Livia Huang, Joyce Keokham + Tina Wonglu, film still from audiovisual installation "More Happiness Inside", 2021, US
---
PINPIN: La Galeria
by Jaime Levinas

Audiovisual installation, 3 screen projection + multichannel sound, 40 min
Argentina, USA, The Netherlands
/
La Galeria, can refer to both the predecessor of the shopping mall in the form of a hall with shops inside as well as the entrance space of multi-storey buildings. Sometimes combining both functions in one architectural structure.
The urban wholesale district of Buenos Aires, El Once, is filled with these shops and galerias, its rhythms and its textures, people and backgrounds. With the material of the film PINPIN, stripped from its narrative, the work lives on in a raw state. A state of pure 'setting'.
The viewer is invited to acquaint itself with an environment that has become the shore of multiple migratory waves throughout the decades.
A place of cyclical narratives that repeat themselves over and over again. Day in and day out...
/
With sound design by sonic artist Noah Chevan.
------------------------
More Happiness Inside
by Livia Huang

Audiovisual Installation, 13 min duration,
USA
/
In a late night conversation, a woman asks her mother how to be a person. As they talk, the woman thinks of an old lover. Seasons change and memories accumulate without relief.
More Happiness Inside reconsiders film viewership at home as a nostalgic return instead of a forced circumstance. Although we miss seeing films in public, certain films such as the home movie were never meant to be shared that way. Showing the short film More Happiness on old-fashioned technology (a cathode ray TV with split headphones) creates a viewing experience that recalls watching forbidden tapes in secret, a peepshow, or any other stolen moment both shared and private.
On the drawings:
"The drawings remind me of the photos on your phone. I take a photo in order to flip through them later, even though the thousands I have stored make it difficult to see what was truly important. Instead these memory-images are singular flashes, like days in a week that I feel no continuity or sequence between."

---
Jaime Levinas, PINPIN: La Galeria, 2021, Audiovisual installation, projection + multichannel sound, 40 min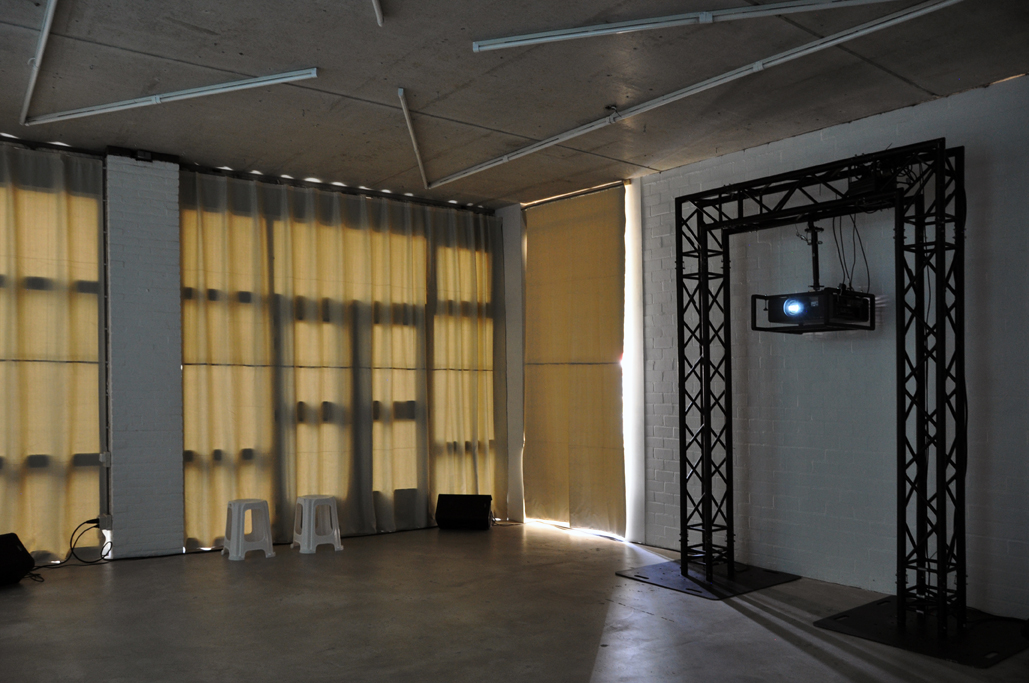 Jaime Levinas, PINPIN: La Galeria, 2021, Audiovisual installation, projection + multichannel sound, 40 min
Jaime Levinas, PINPIN: La Galeria, 2021, Audiovisual installation, projection + multichannel sound, 40 min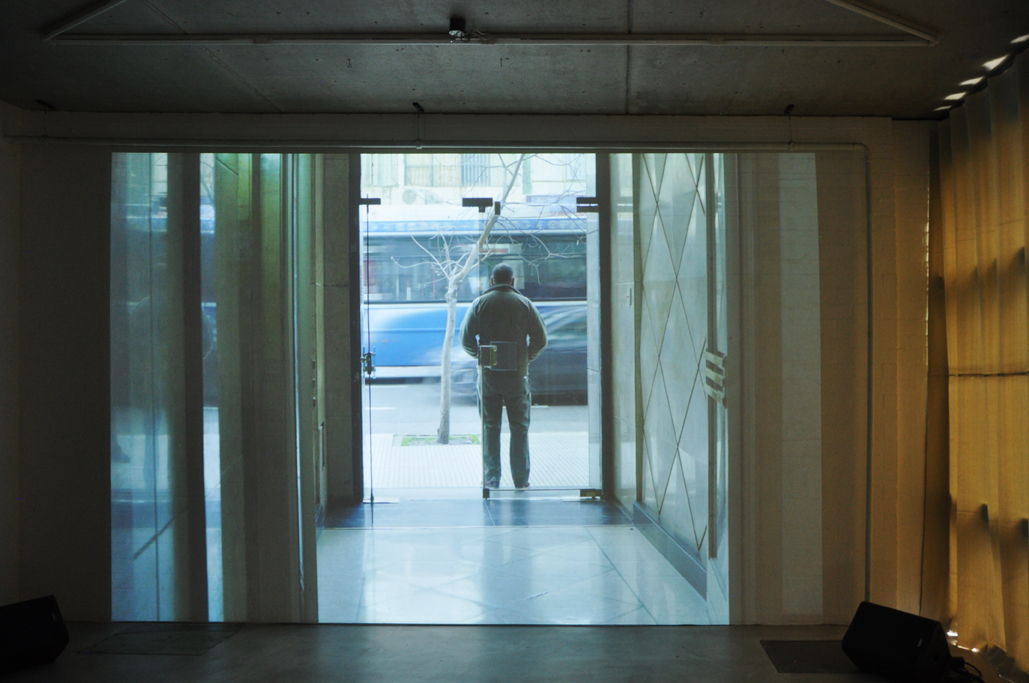 Jaime Levinas, PINPIN: La Galeria, 2021, Audiovisual installation, projection + multichannel sound, 40 min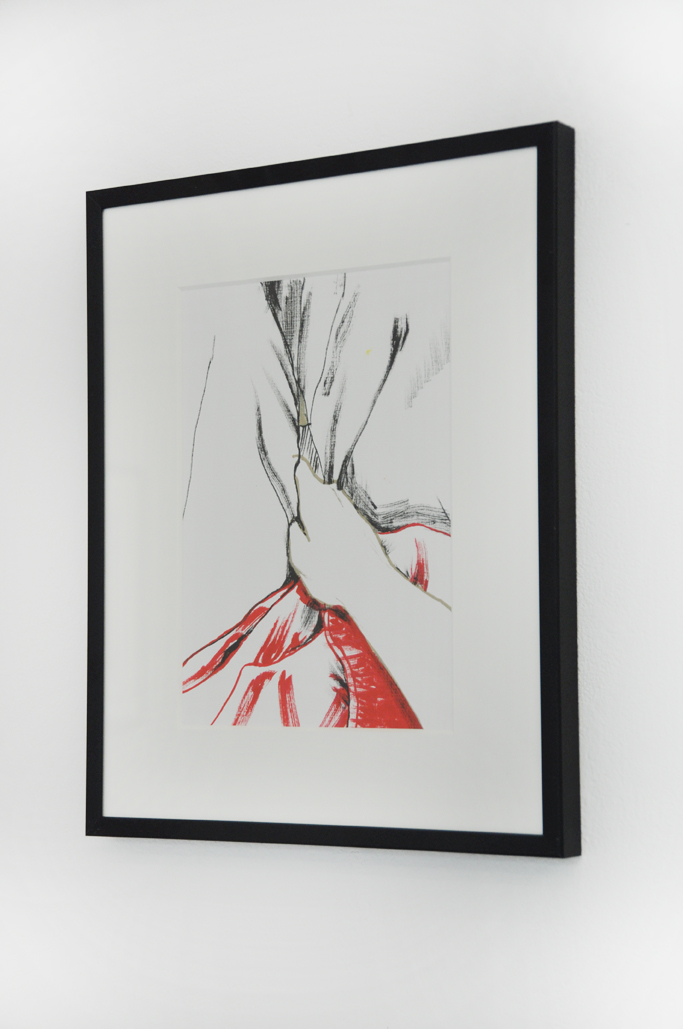 Livia Huang, Hand, 2021, Acrylic on Paper, 21 x 14,8 cm, Framed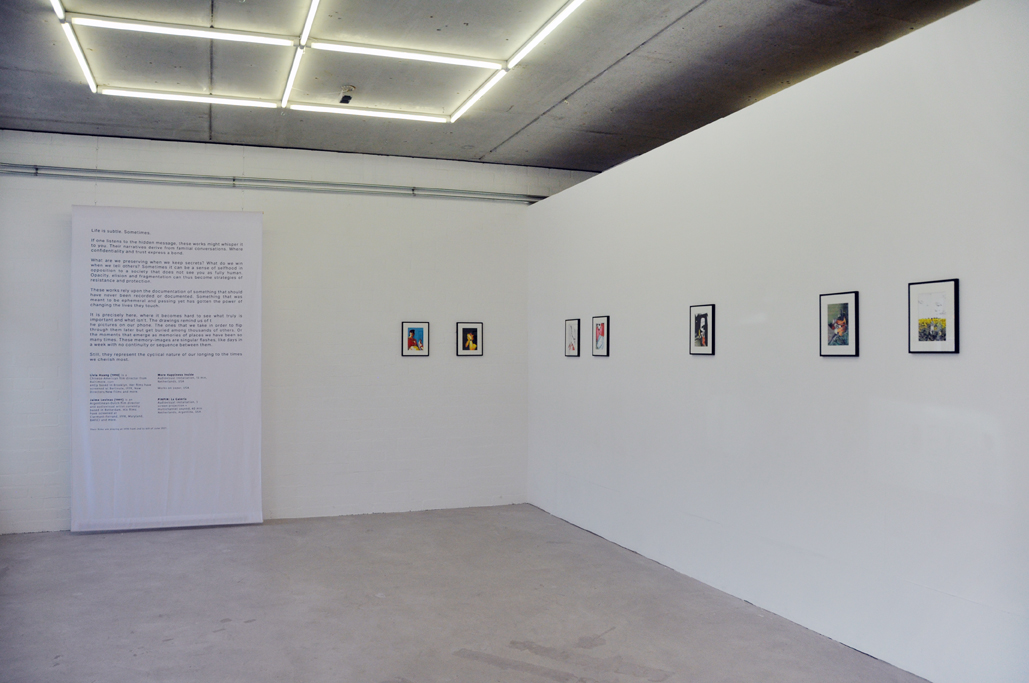 Livia Huang, More Happiness Inside, Installation overview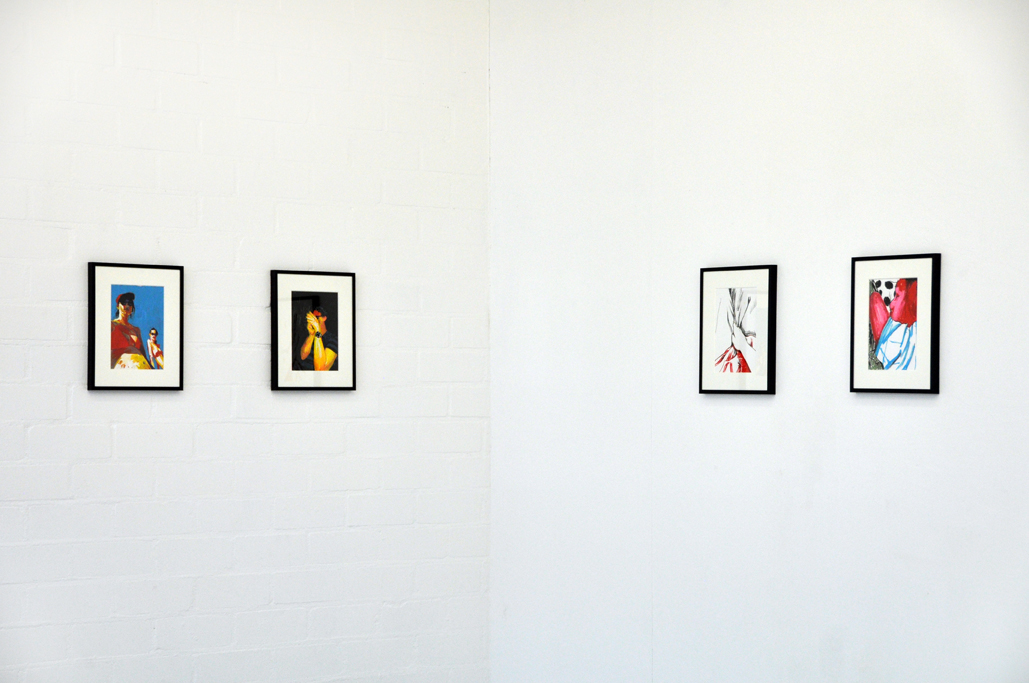 Livia Huang, More Happiness Inside, Installation overview
Livia Huang, More Happiness Inside, Installation overview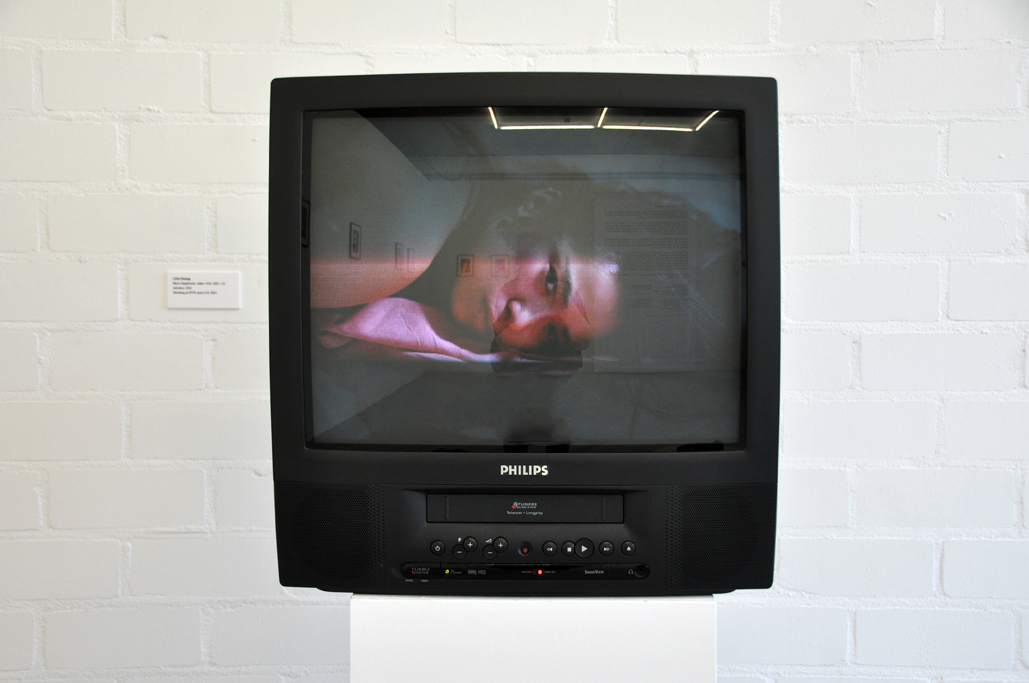 Livia Huang, More Happiness Inside, 2021, Audiovisual Installation, Television, 13 min, Loop
Livia Huang, Fire Island, 2021, Acrylic on Paper, 21 x 14,8 cm, Framed
Livia Huang, Party, 2021, Acrylic on Paper, 21 x 14,8 cm, Framed
Livia Huang, Drive, 2021, Acrylic on Paper, 21 x 14,8 cm, Framed
---